Victoria + Andrew, Destination Wedding {Key Largo, Florida}
Victoria and Andrew were the sweetest couple and some of the nicest people you will ever meet. Both them and their friends and family made me feel so honored to be there on the biggest day in their lives. Their wedding was travel themed and their colors, that of a soft colored world map..... LOVE. Everyone traveled down to the beautiful Florida Keys for the big day. Mostly from Texas but one of Victoria's friends even came all the way from Japan to share in their big day. Watching their day unfold behind my lens was an absolute privilege and I hope you love some of my favorites below as much as I do! Victoria and Andrew, I hope you are having a blast traveling the world on your honeymoon. I hope to work together again in the future.

Venue: Hilton Key Largo
Florals and Peonies Bouquet: Floral Fantasy
Hair + Makeup: The Vanity Room
Dress: Mori Lee by Madeline Gardner
A huge THANK YOU to Amy for traveling from Boston to second with me: Amy Emily
The whole crowd, me included, were full of tears as we watched Andrew's reaction as Victoria made her way down the aisle....
How insanely gorgeous is Victoria's Mori Lee Gown?
Nothing like a pelican to photo bomb your wedding portraits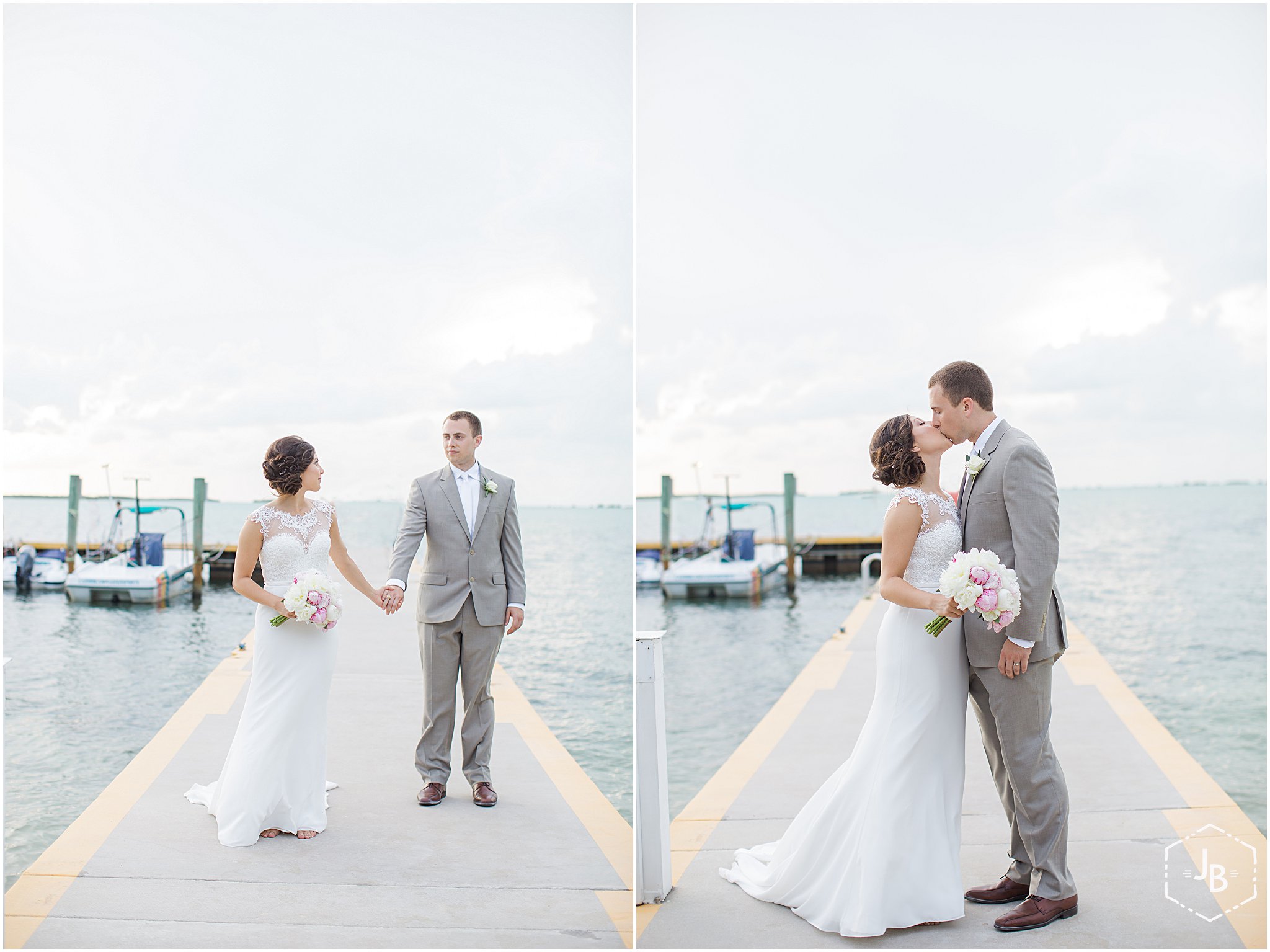 Obsessed with their Travel Cake!
Party Time!! And a really fun Bubble Grand Exit ...